Samsung Galaxy Watch 4 Classic
$99 $280 Save $181
It's hard to imagine a smartwatch that ran $350 two years ago being all the way down to $99. While the Galaxy Watch 6 Classic may have a brighter screen and longer battery, the actual features and experience on the Watch 4 Classic are 85% the same while being less than a third of the price. So if you've been on the fence on trying a smartwatch, this is a great one to try out.
There haven't been too many smartwatch and fitness tracker deals so far this season, but Walmart made my jaw drop at seeing this Galaxy Watch 4 Classic discount among its first wave of Black Friday deals. Samsung released the Galaxy Watch 4 Classic back in 2021, but it's still among the best Android smartwatches you can buy today, even though it is now two generations old.
With how well Samsung has backported features and improvements with One UI Watch, how little smartwatch features have changed in the last three years, and some utterly insane pricing, there's never been a better time to try out an awesome Android smartwatch. The Galaxy Watch 5 has basically been ignored by all holiday deals — it's discontinued, unlike the Galaxy Watch 4 somehow — the Galaxy Watch 5 Pro is still at least $350 on sale, but here's the Galaxy Watch that made us fall back in love with Wear OS, for $99.
This deal was so good it almost completely sold out last week — the black was sold out and gone — but it's restocked, and you have one last chance to grab one. Do not miss out on what will assuredly be the best smartwatch deal of 2023.
Why you should absolutely buy the Galaxy Watch 4 Classic instead of the Galaxy Watch 6 Classic at this price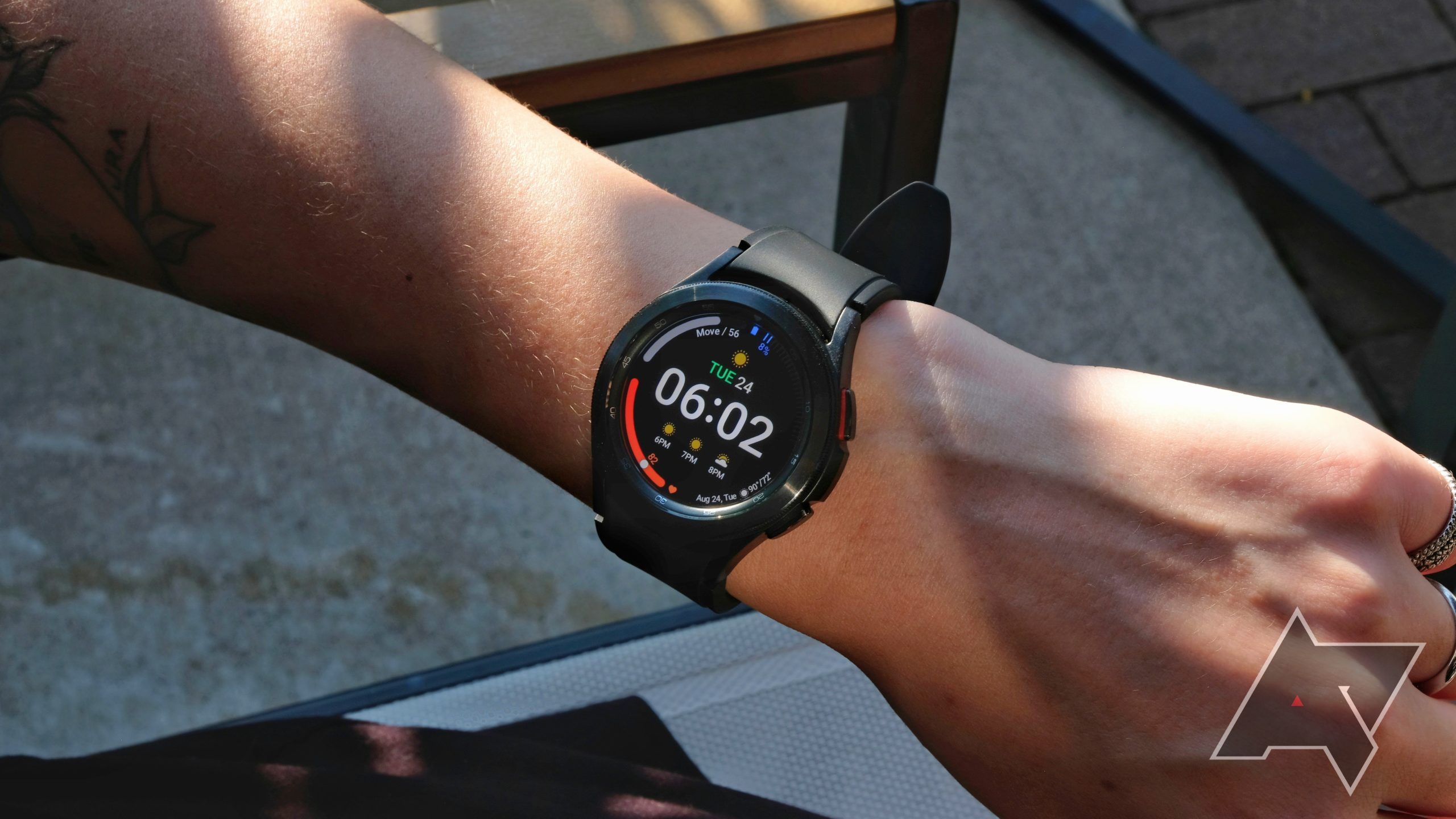 Yes, the Galaxy Watch 6 Classic is a better smartwatch than the 4 Classic. You'll miss out on the longer battery life, the Sapphire Crystal Glass screen, and the 2,000 nits maximum brightness. But the Galaxy Watch 6 Classic also starts at $400, and it hasn't been discounted below $350 outside either trade-ins or carrier deals.
Given that it only went down to $370 during the October Prime Day and $350 at the beginning of the month, the lowest price we can feasibly hope for is $300, and I don't have high confidence we'll reach that. So you could buy at least three Galaxy Watch 4 Classics for the price of one Watch 6 Classic this Black Friday — not that I expect this deal to last that long.
Meanwhile, this $99 deal at Walmart is the lowest we have ever seen the Galaxy Watch 4 Classic or the regular Watch 4! Best Buy has the Galaxy Watch 4 Classic on clearance right now for a whopping $280, and this price handily beats the best smartwatch deal of last year: $140 for the non-Classic Galaxy Watch 4. For $40 less, you get a bigger watch and the smoother interaction of the rotating bezel.
Outside the skin temperature sensor — which is only used for menstrual cycle tracking and as an extra metric in sleep tracking — both have almost identical workout and fitness tracking. Apps might be just a hair smoother on the 6 Classic because of the extra 0.5GB of RAM and slightly, slightly newer chipset, but the 4 Classic and the Watch 4 have held up quite well over the last two years.
Battery life is noticeably better on the 6, but the 4 Classic will last you from when you get dressed in the morning until strip down and get ready for bed at night. And, if you want to use sleep tracking, it doesn't take more than half an hour to top the watch up enough for another 8-10 hours. So as a