The best innovations and features on Android devices have often been refined through key Android makers working together. Multitasking features once found only on Samsung phones have been built into the OS so that any large screen can take advantage. Manufacturers launched many camera features that have now been adopted by the core OS. Even the refreshed Wear OS was built in partnership between Samsung and Google.
Yet, every Android maker takes its own approach to wearables. For a while, it seemed like tight integration between Samsung and Google — led mainly by the latter to prevent the former from developing its own Tizen OS further — would result in an actual Apple Watch competitor. The hope was that we'd finally have Wear OS-powered devices that could challenge the Apple Watch, a hope that, for me, was dashed when Google launched the Pixel Watch last year.
Comparing the Galaxy Watch 6 and Apple Watch, and the Pixel Watch 2 and Apple Watch, it's clear that we're still waiting for a true Apple competitor. Here's why Samsung and Google must work together to build this.
Integration is key
One sole reason the Apple Watch works so effectively is that the tight integration with the iPhone means Apple can control the experience at both the watch and the phone level. There's just one app — Apple Health — which is a central conduit for all your health data. Your iPhone is essential to the Apple Watch experience; the two devices work like one.
On an Android phone, it's a different experience. Rather than seamless integration between the Pixel Watch 2 and the Galaxy Z Fold 5, you have two competing experiences that are both trying to be the single source of truth. Google launched its Health Connect app to try to bridge these gaps, but even that works better when used with the Google Fit app vs. the Samsung Health app.
Android has always offered various choices, but in this choice comes Apple-esque decisions on which nested ecosystem to go for.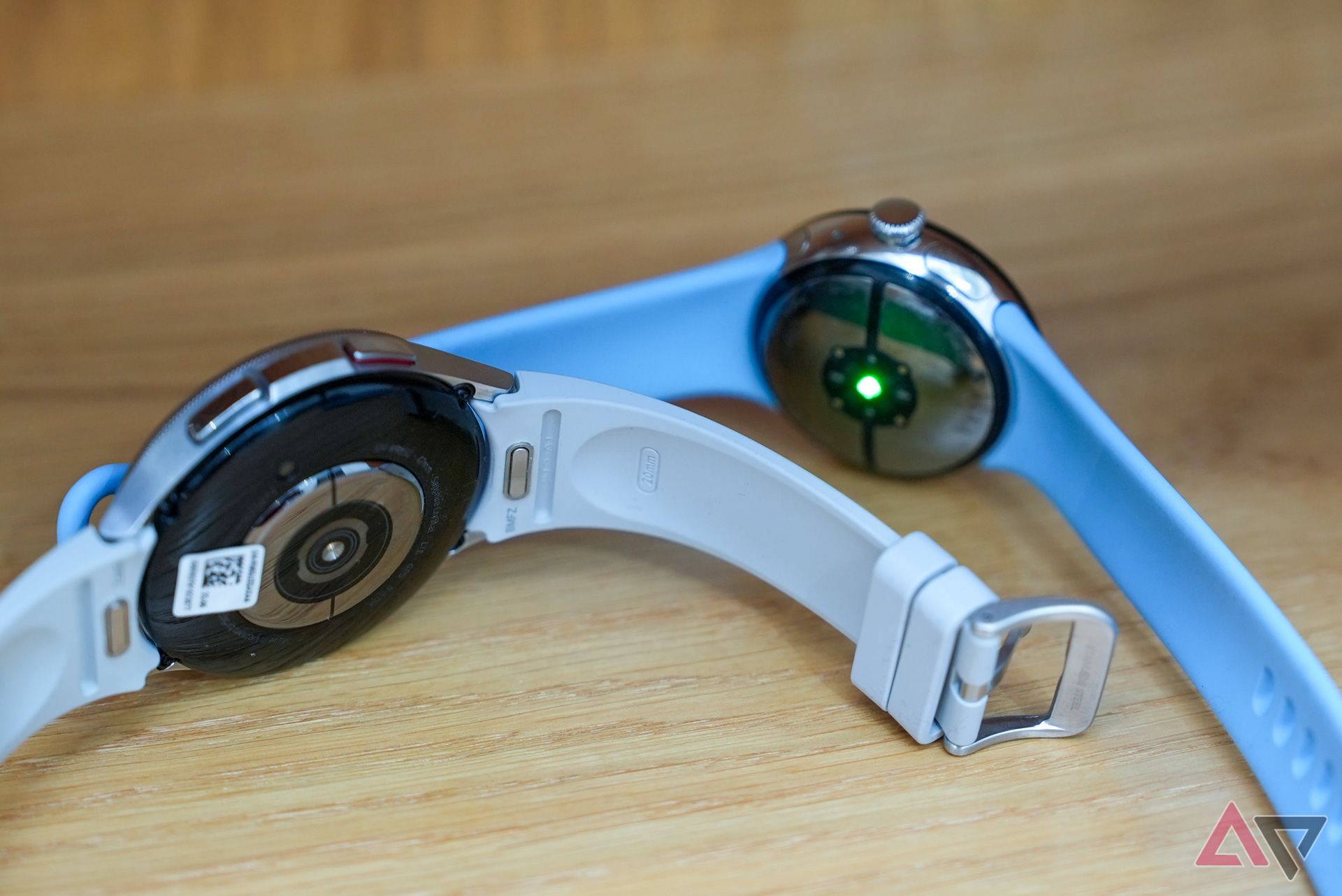 The Galaxy Watch 6 Classic is my favorite Android-compatible smartwatch, but the Pixel Watch 2 takes better health measurements. The OnePlus Open makes my Android foldable of choice, making three manufacturers — each with its own objectives — that need to work together very closely for my device choices to work as seamlessly as the iPhone and Apple Watch do.
With choice comes decisions, and while the dream is that you can mix and match these choices, the reality is that sticking to one manufacturer's ecosystem works the best.
What Google would offer a combined wearable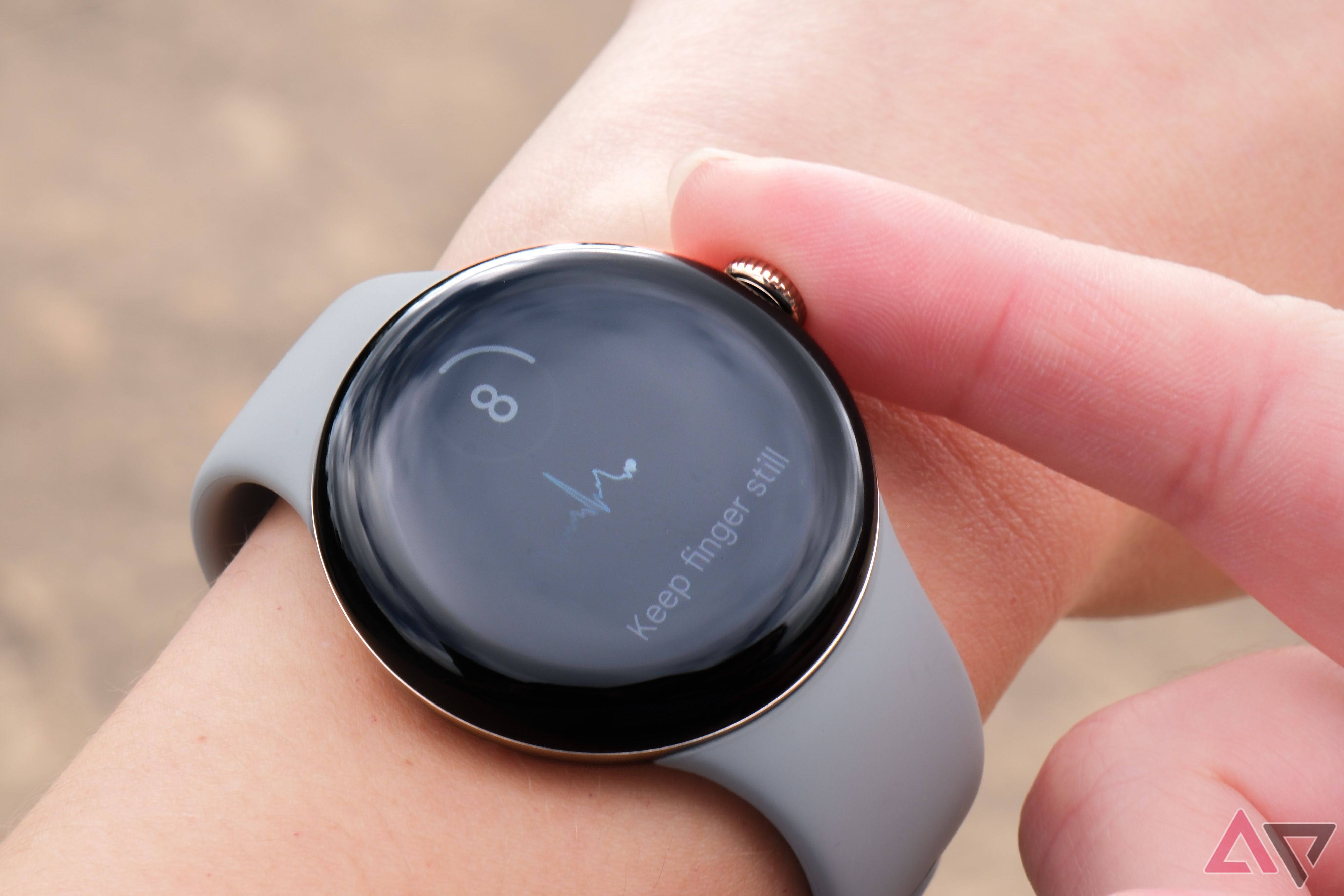 Samsung's biggest problem is one that it can't solve, at least not on its own. The US is the most sought-after market for technology dominance, and being an American company offers a distinct advantage.
HIPPA laws levy huge fines on companies that don't follow exacting standards for protecting an individual's health data. Further, the US Justice Department and departments like CFIUS can impose bans on any foreign company that falls foul of ever-increasing concerns around national security. As Huawei discovered, these bans can topple even the largest foreign companies.
Samsung has vast aspirations in its vision for health in its products. I spoke with the company's executives last year, and the conversation revealed a future roadmap similar to Apple that encompasses the full suite of health features I'm hoping for. It took a year from that meeting to the recent announcement that Samsung Health would soon sync data from your medical provider.
Meanwhile, Google is making questionable decisions about what features to put behind a paywall. While Samsung offers an entire suite of Sleep features for free — including helping you build your sleep profile — built in partnership with the National Sleep Foundation, Google hides many of the same features behind its $10-per-month Fitbit Premium paywall.
In an ideal world, Google would provide a partner like Samsung with two key benefits: assistance with US regulators and the ability to incorporate any necessary features at the OS level to provide the broadest range of device support. Further, the Pixel Watch 2 has a fantastic heart rate monitor, and I'd love to see Google influence a future wearable with the right choices around hardware.
What Samsung brings to the table
Samsung is the perfect partner for a tightly integrated experience due to its sheer scale. It's the largest smartphone manufacturer in the world, offers a breathtaking range of products, and has the marketing budgets — and know-how — to build and promote a next-generation experience.
The current generation of Wear OS is also proof that Google needs Samsung. The company built it in partnership with Samsung, with the added benefit that Samsung bought the best parts of Tizen over to Wear OS and stopped working on its own platform. Samsung offers scale, which is necessary to challenge the Apple Watch.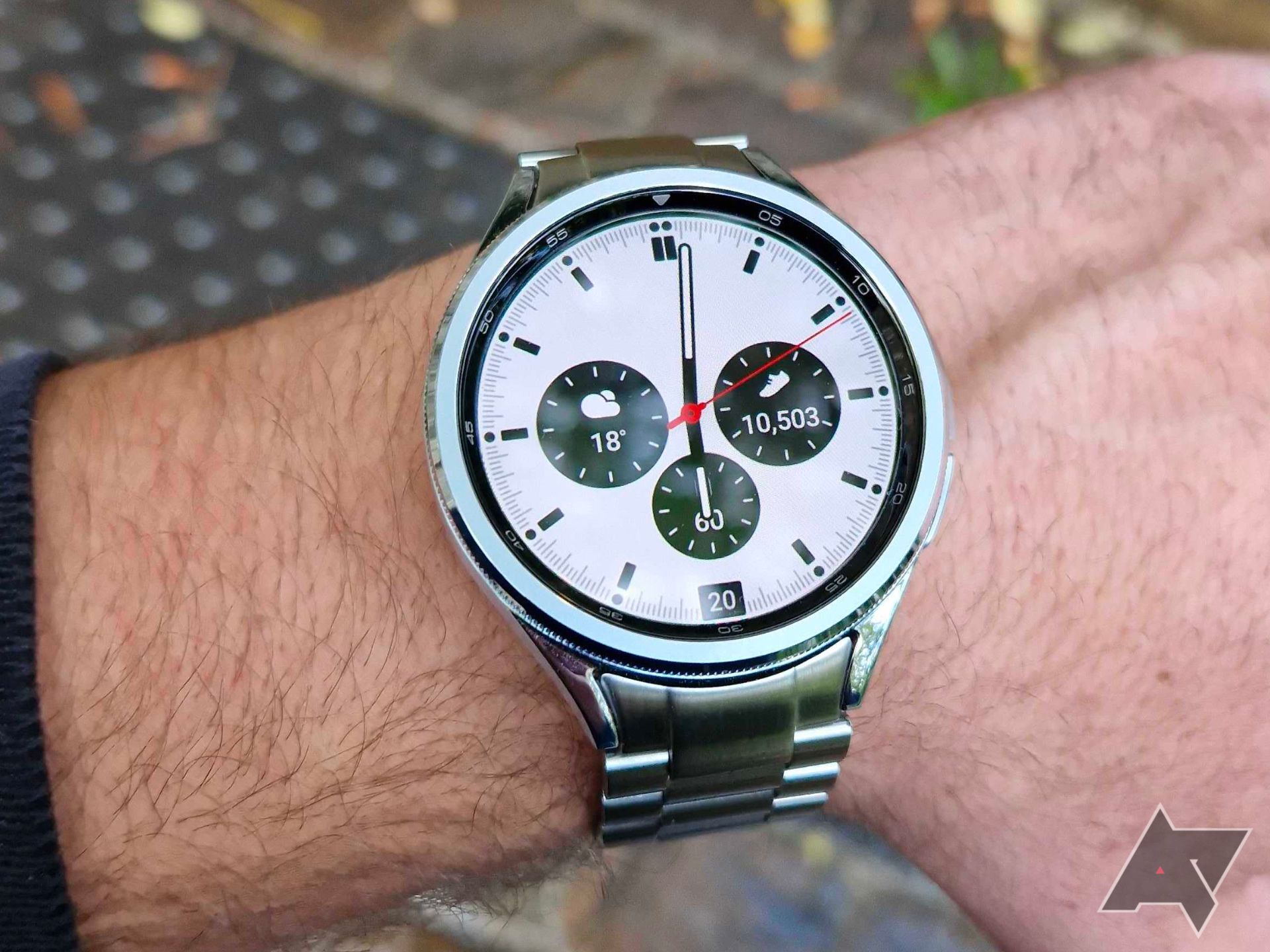 Samsung's scale is more than just marketing budgets and product volume. Samsung is more well-known and trusted than Google for hardware. Samsung also crucially understands its target customers better than Google does and has more profound relationships with independent developers and associations that can be leveraged to build products that provide tangible value.
Wear OS needs cooperation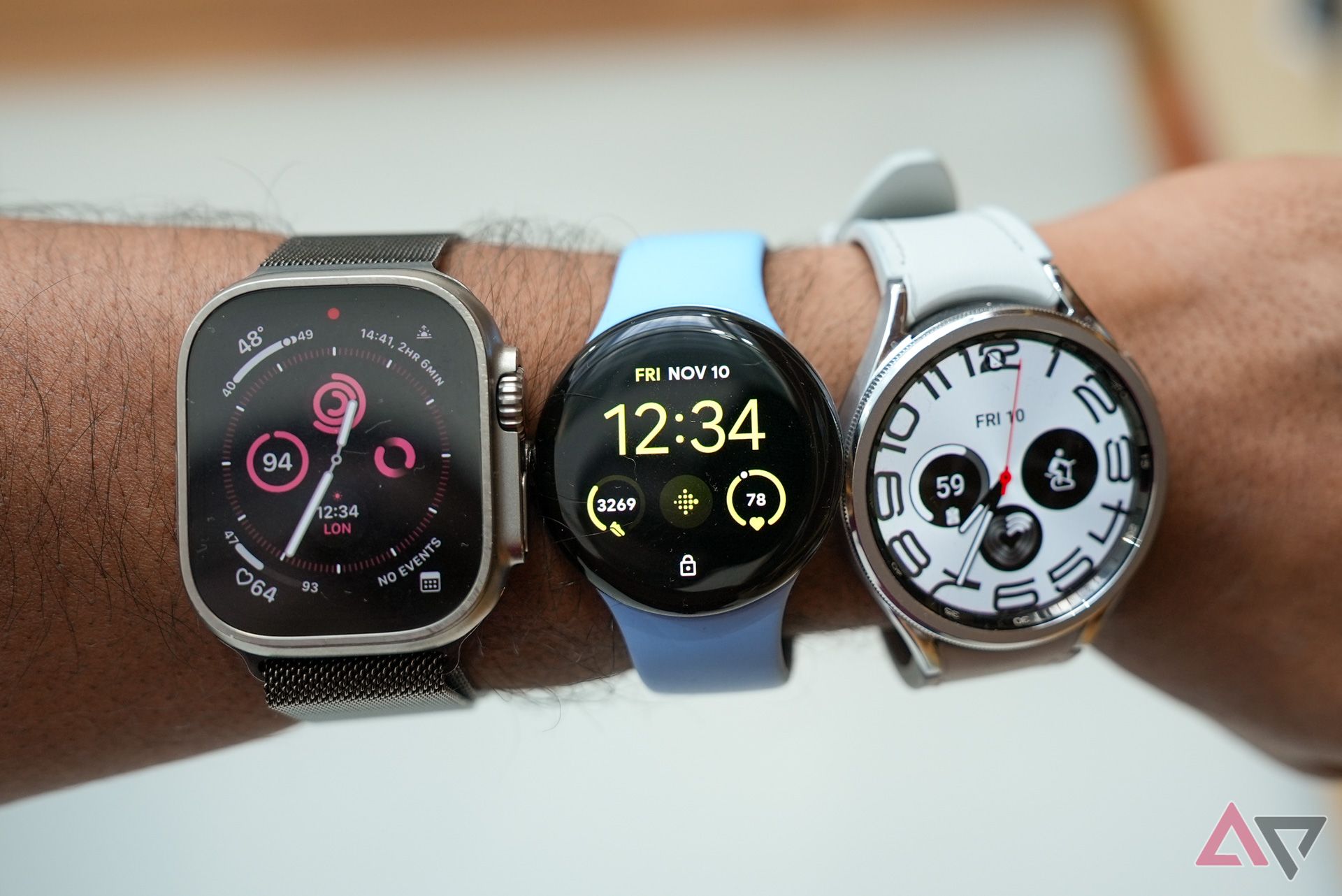 I've long held the belief that the current Wear OS is a symbol of Google ultimately admitting it can't compete directly with Apple. The early years of Wear OS saw Android wearables follow the Android phone ecosystem by adapting existing platforms or building entirely new ones.
Google "focused" on Wear OS, if a distinct lack of focus could be considered focusing; Samsung built a powerful platform in Tizen that had no developer support; Huawei and others used a combination of Wear OS-proper, a forked version of Android, or a myriad of other platforms. It was the Wild West, and it feels like we're returning to the same place, this time with hardware.
The answer seems obvious, but it goes against the naturally competitive nature of capitalism. Ultimately, Samsung and Google need to work together — because a failure to do so will result in Apple stretching its already nearly unattainable lead.
Source: Google

Google Pixel Watch 2

The Google Pixel Watch 2 is the sequel to Google's first self-branded smartwatch. It offers the most advanced heart rate sensor on any wearable I've tried, excellent battery life and great integration with Fitbit.

Source: Samsung

Samsung Galaxy Watch 6 Classic

$370 $400 Save $30

Samsung's latest Galaxy Watch 6 Classic offers the most refined Wear-OS wearable I've tried. Its approach to sleep is one of the best and it is one of the most complete wearables on the market.

Source: Apple

Apple Watch Ultra 2

The Apple Watch Ultra 2 sets the standard for every smartwatch manufacturer to try and match. The Pixel Watch 2 and Galaxy Watch 6 Classic attempt to offer the same integration, but the Apple Watch Ultra 2 is still the best.